CHIROPRACTOR O'Fallon MO
Welcome to O'Fallon Crossing Chiropractic located in O'Fallon. Chiropractic is one of the most amazing healthcare professions, but very few people understand what it's all about. This article is here to help you gain a basic understanding of how our O'Fallon chiropractors can help you and your family.
O'Fallon Crossing Chiropractic
Chiropractic care is the practice of using spinal alignment to alleviate a wide variety of physical ailments, including muscle strain, neck pain, chronic back pain, and more. This is accomplished by adjusting the position of the spinal column to its proper shape, providing a non-invasive solution for pain relief.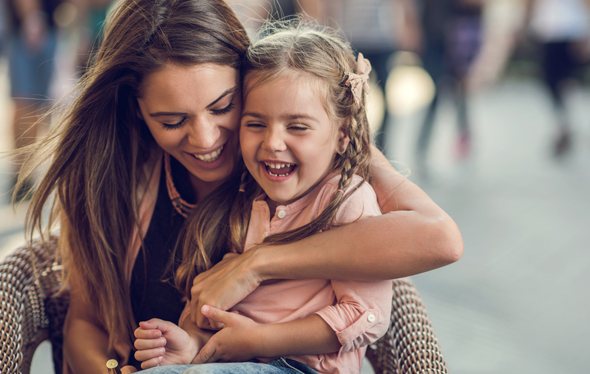 UNDERSTANDING
CHIROPRACTIC CARE
How Can Chiropractic Care Help You?
Many people dismiss chiropractic as being something only for back pain, but chiropractic treatment can be used to treat a wide variety of physical issues, such as migraines and headaches, chronic pain, carpal tunnel, pain due to injury or muscle strain, and much more.
---
SERVICES OFFERED
We offer the traditional chiropractic spinal adjustments you would expect at the offices of any O'Fallon chiropractors. We also offer extremity adjustments, to align your shoulders, elbows, wrists, hips, knees, and feet, if they need it. The doctors can do this using their hands, or a small adjustable board.
In addition, we treat soft tissue injuries and muscle issues anywhere in the body. This means treating not only acute injuries from things like sports or car accidents, but also repetitive motion injuries, inflammation from over-use of a muscle, building up an atrophied muscle, loosening tight tendons and ligaments, relieving muscle swelling due to inflammation, healing sprains, strains, tears, soreness, and so much more. Massage therapy may be used in conjunction with chiropractic treatment for these types of issues, and healing is swift and strong.
---
our approach
We offer a three-pronged approach to wellness for our clients. These prongs are:
Relief Care - This is where we address your immediate concern and give you the relief you are seeking. This can usually be done quickly and easily with various chiropractic and supportive methods.
Corrective Care - Our next goal is to permanently correct the imbalances or other issues that led to your health and wellness concerns in the first place. This ensures your ongoing pain-free, healthy life going forward. Corrective care may involve doing exercises at home between visits, getting massage therapy, changing your diet and/or lifestyle habits, and more.
Wellness Care - This is the maintenance phase of our approach. Once you are better and stable in that healed state, we want you to stay that way. Coming in less often, but regularly, for check ups and adjustments as needed, can keep you on the right path. We can also use this time to discuss additional lifestyle factors you may want to continue or change, based on your current situation and needs.
---
At O'Fallon Crossing Chiropractic our chiropractic team is ready to meet with you to discuss your needs. We will help to design a program that is right for you. We look forward to meeting you.
OFFICE HOURS
Monday
9:00am - 6:00pm
---
Tuesday
9:00am - 5:00pm
---
Wednesday
10:00am - 6:00pm
---
Thursday
9:00am - 5:00pm
---
Friday
9:00am - 4:00pm
---
Saturday
Closed
O'Fallon Crossing Chiropractic
199 Frontier Park Drive
O'Fallon, MO, 63366
+1 (636) 272-7473
HOW TO FIND A CHIROPRACTOR IN O'Fallon
This guide will help you find the best chiropractic clinic in O'Fallon for you. When most people in O'Fallon decide they need a chiropractor, they end up doing a search and just picking someone at the top.
Being at the top of Google for the chiropractic search does not necessarily mean they are the best chiropractor for you. Follow the steps below to make sure you are picking the right chiropractor for you.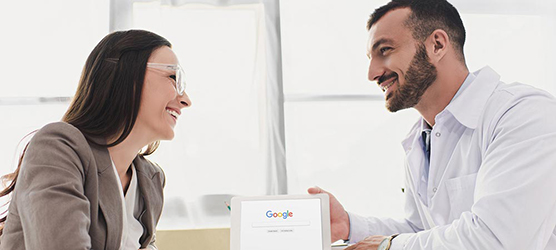 Time Needed: 5 minutes
Total Cost: USD 0.00
4 EASY STEPS TO FINDING A CHIROPRACTOR IN O'Fallon
Step 1: Open up a Google search
You will want to type one of the following in the search bar:
Chiropractor O'Fallon
Chiropractor 63366
Chiropractor near me
Best chiropractor in O'Fallon

Step 2: Review Their Website
The best chiropractors in O'Fallon put as much care into their website as they do into the rest of their office. By reviewing their website you will get a good feel for the doctor and if they are right for you.

Step 3: Check Out Their Reviews
Check out the Google Business Page of a chiropractic clinic you are thinking about visiting. It is easy for someone to say they are great, it's a different story to get other people to say great things about you.

Step 4: Give The Office A Call
Now that you have a basic understanding of what the office is about. Give them a call to make sure they fit the message that their website and GMB have been sending. You will know in a few minutes whether the office is the right one for you.